Some Of The Books That I Recommend
It does not matter if you are a stock trader or not, its very important that you add more & more knowledge for a continues growth in your career. 
More you read the better you get – Reading improves functioning of BRAIN. Enjoy the process of reading as it can improve memory and critical thinking skills.
 Stress Buster – These days our life is more stressful lets admit it, reading is one of the way you can reduce the stress.
State of Mind – A regular reader will read about many things, topics etc. When the brain diversifies into so many things it wires differently and tends to be more empathetic and have a higher self-esteem.
Overall health – Like working out everyday for 30 mins helps to improve the health, reading book everyday for 30 mins also help us develop happy hormone, feeling of activeness, confidence which boosts our immune system and helps to keep well
Read For Your Generations – When we read and our children see us they too develop a habit of reading which is a long lasting effect for them, in other words they develop this habit as well. 
I have learnt a lot reading books, below are my best recommendations for stock market. If you are someone who is passionate about trading stocks, forex, cryptos or commodities and want to have a edge on your technical analysis skills then you will have these books.
One of the best book to start if you are a beginner and starting your journey into the world of online trading. Click here
Now when you are ready with your basics, this is the time where you develop your habits. This book will help you knowledge. Click here
If you have read Rich Dad Poor Dad this one is next for you, learn how to invest & where. Click here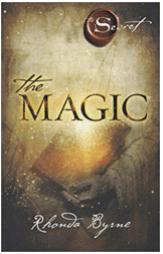 Life changing book, once you read and apply its principle you will be amazed to see the result.Click here
This are the few books that a beginner should start with, I will keep adding more & more books in this sections so dont forget to keep checking this article.
Also do not forget to read how to be a successful trader. Click here
All the best!!