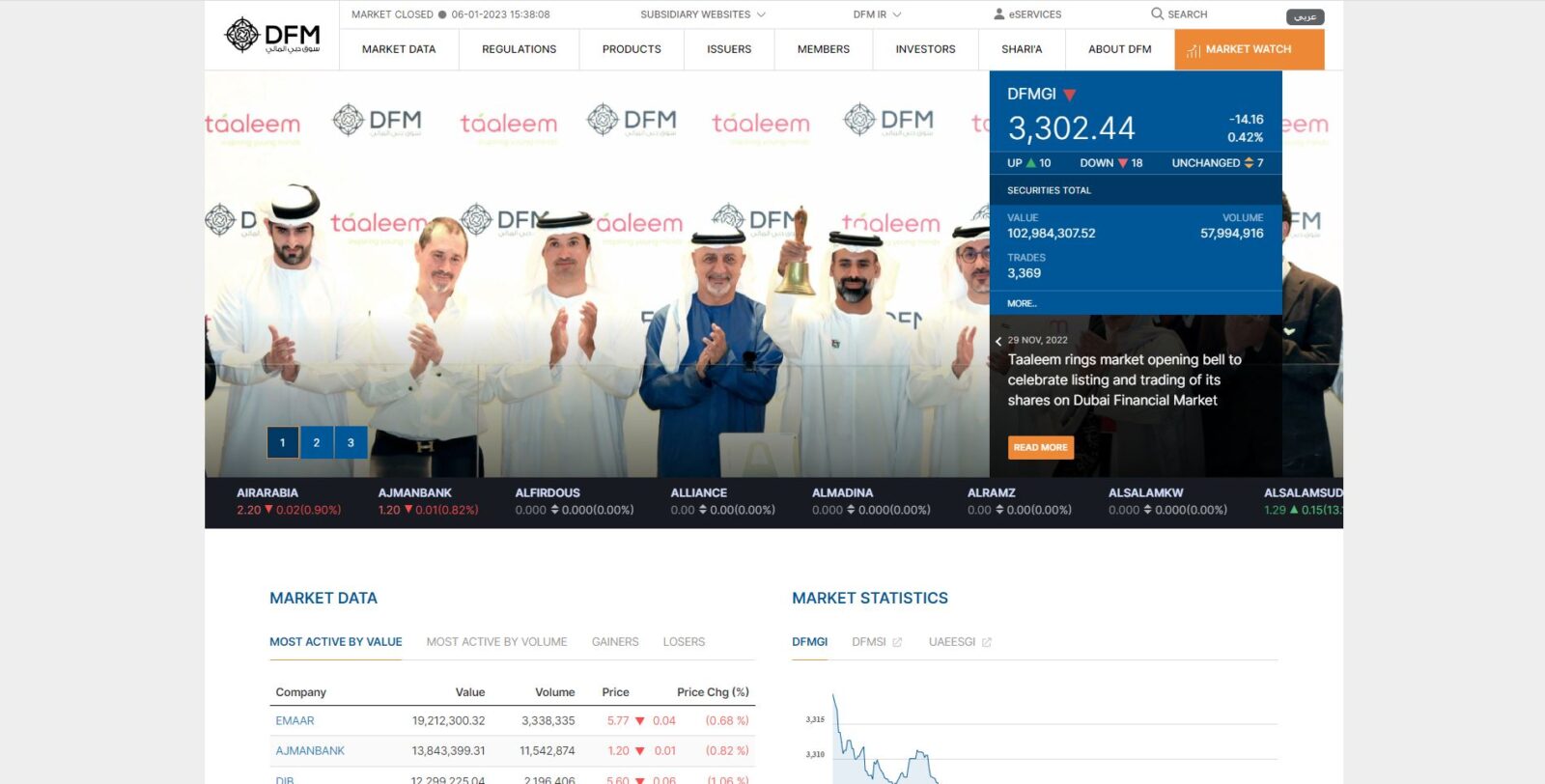 Big Move Is Expected In Dubai Financial Market 2023
Above is the long term chart of Dubai Financial Market Index. Here we can see for the last 3 years market index is going side ways or no trend in the market. In 2022 market tried to cross the resistance of 3330 but it got rejected, previously also we can see it had very hard time crossing the same resistance and it failed. 
Looking at the current market conditions and fundamentals overall scenario is very positive also more IPOs will be announced this year. I think a big move is pending as on monthly chart below we can see its been going side was for 5 months and a breakout is due. I am bullish biased hence expected a breakout to the upside, I had uploaded a detailed analysis (video) on my Youtube channel please click here to watch it. 
The daily chart below is looking interesting. DFM Market Index was stuck within a range that is between 3300-3350 points last closing for the year 2022 was in green, a new support is established now mostly at 3335 zone.  Next hurdle is at 3350 area and then major resistance at 3400. If biggies in Dubai Stock Market like Emaar Properties, Dubai Islamic Bank, EmiratesNBD, DEWA, Empower, Salik can start trending up the index will fly and make a new high and this is expected in 2023. 
Overall DFMGI is above 200 day moving average that is considered to be bullish. For now 100 day moving average is resistance that is at 3340 area. But most likely this will be taken out very soon as buyers are returning back in the market, we would see volumes and trade increasing very soon. I am very positive for the year 2023 looks very promising to me. Wishing you all the very best.
If you are interested to learn stock trading in Dubai click here.
This article is educations purpose only. Please do your own research before investing in any markets. 
All the best!