In today's article lets understand what is a stock market and how does it work, this can be a beginners guide 🙂
But before we talk about Stock Market Per se lets try and understand what is a "Stock"?
In simple language a stock or a common stock which can be also referred as shares that represents a fraction of ownership. A stock is an asset that may appreciate in value giving you profits if sold at higher prices, however price of a stock may fall as well resulting in a loss.
If you have understood what a Stock means then I am sure you will be able to get this one, "A Stock Market is a place where you can buy and sell the shares of the companies which are listed on the exchanges" I hope that was simple.
How Does The Stock Market Work?
Again to keep it simple Stock Market lets buyers and sellers to negotiate prices and execute trades.
The Stock Market works through a network of exchanges as in Dubai we have Dubai Financial Market – DFM  and in Abu Dhabi we have Abu Dhabi Securities Exchange – ADX
 Companies list shares/stock on a exchange through a process its called Initial Public Offering – IPO 
Investors may purchase those shares, which allow the company to raise money to grow its business. 
The exchange tracks the supply and demand of each listed stock/s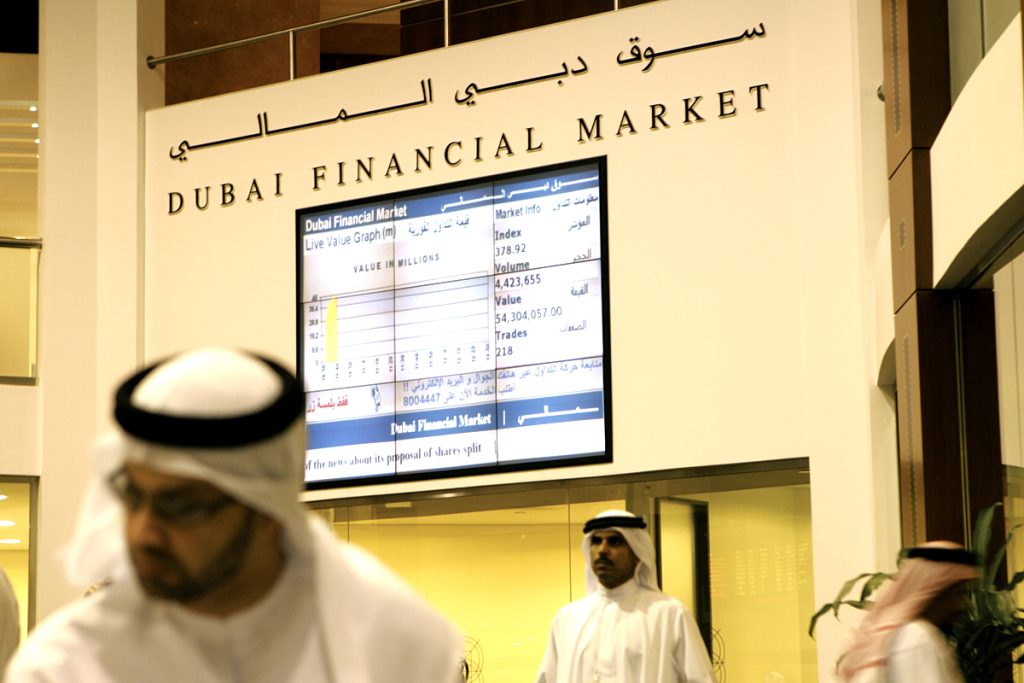 Who Are The Market Participants
Participants in the stock market range from small individual stock investors or Big investors. Individual stock investors are called retail investors & Big investors are called Institutions, corporations or High Net Worth Investors I personally call them SMART MONEY.
Who Decides The Price Of Stock?
A little economics here, the price of a stock is decided based on Supply & Demand of a particular stock at a particular time. Buyers are the one who want to buy a stock at a particular price – BID and  sellers who want to sell a stock at a particular price – OFFER
When Bid price and Offer price is matched  a trade is executed on a first come first served basis. 
Market is very emotional – Fear & Greed
In simple terms – Big moves to up and to the down side in a very short period of time.
 Never invest in any stock/financial markets without investing in "yourself" first. Learn to Earn click here to learn how to be a profitable trader/investor.
Stock Market is a place where money goes from impatient to patient, if you understood share your thoughts in comment section please I would be glad to read your answers.
Stock is a general term, in other words it is used to describe  you ownership in a particular company that is listed in a stock exchange.
It is the best time to invest in UAE Stock Markets, #investindubai #investinuae
I hope this article help you a bit to understand a little about stock market. Let me know in the comment section below which other topic you would like to read.